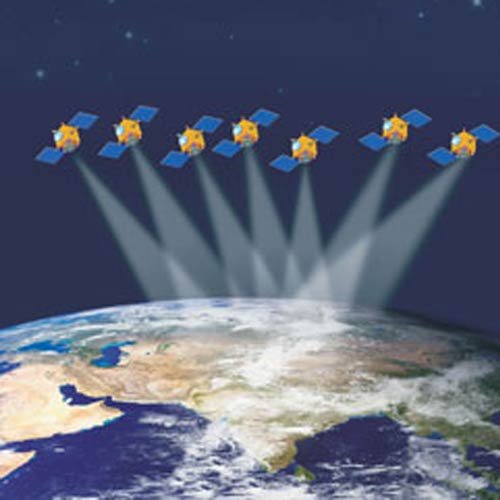 The Indian Space Research Organisation (ISRO) which has been involved in over 100 missions for the first time in its 50 years old history launched a satellite in the night on Monday from Sriharikota in Andhra Pradesh.
At 11.41 pm, the rocket - Polar Satellite Launch Vehicle-C22 - standing around 44 metres tall and weighing around 320 tonnes roared into space turning the dark skies bright orange.
Scientists at Indian Space Research Organisation's (ISRO) rocket mission control room are intently watching the rocket's progress towards the sky escaping the earth's gravitational pull with one way ticket.
ISRO officials are hoping that the agency's crucial space mission will turn out to be a grand success.
The PSLV-C22 rocket is expected to spit out its only luggage - the 1,425 kg IRNSS (Indian Regional Navigational Satellite System)-1A.
The entire flight sequence - lift-off to the satellite ejection - took around 20 minutes.The Polar Satellite Launch Vehicle, PSLV- C22 blasted off from Satish Dhawan Space Centre, Sriharikota with the Indian Regional Navigation Satellite System (IRNSS-1A) it is for the first time that the space agency has launched a satellite at night.
The IRNSS-1A is the first dedicated Indian Navigation Satellite. In total seven satellites of the IRNSS constellation will be launched and the full constellation will be up during 2014 timeframe.
According to ISRO, the IRNSS is designed to provide accurate position information service for terrestrial (cars, goods transport, buses) aerial (flights) and maritime (shipping) navigation for users in India as well as neighbouring regions extending up to 1,500 km from India's borders/boundaries, which will be its primary service area. The IRNSS will provide two types of services: Standard Positioning Service (SPS) for all users; and Restricted Service (RS), an encrypted service provided only to authorised users.