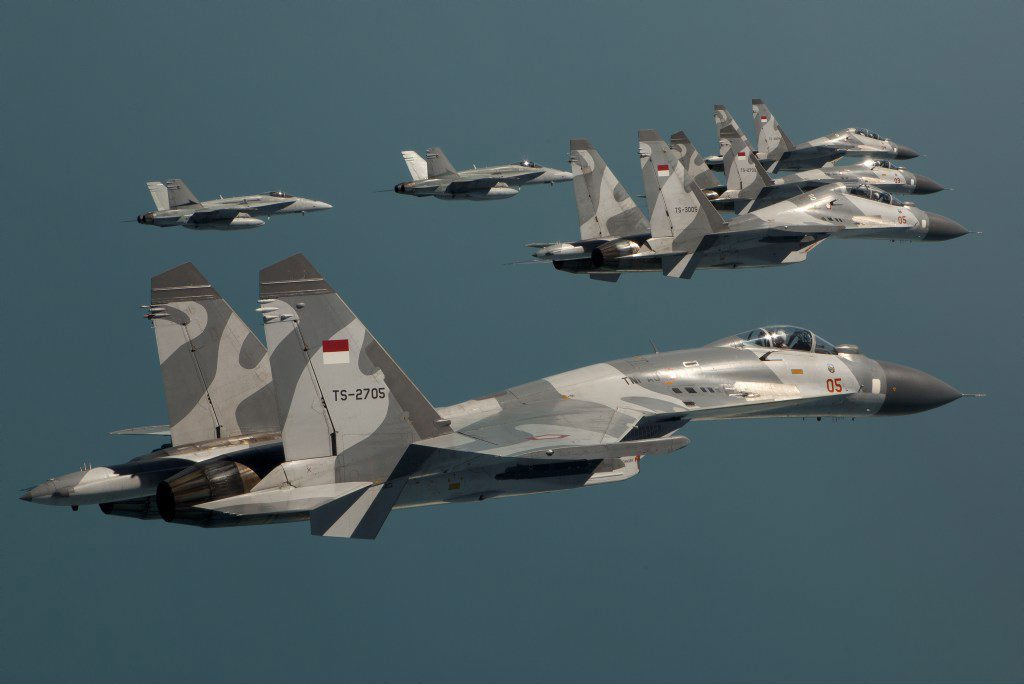 Excellent photo of Su-30MK2 fighters of Indonesian Air Force
The Indonesian Air Force (TNI AU) has taken delivery of the final two Sukhoi Su-30MK2 multirole fighter aircraft under contract from Russia at the Sultan Hasanuddin Air Force Base in Makassar, Indonesia.
Delivered by Komsomolsk-na Amure Aircraft Production Association (KNAPO) in unassembled condition, the aircraft turns TNI AU's Sukhoi air superiority fighter jet fleet into one full squadron, comprising 16 Su-27 SKM and Su-30 Mk2 planes, Xinhua reports.
Indonesian defence minister Purnomo Yusgiantoro was quoted by local media as saying that the country has invested around $1.17bn on procurement of the 16 aircraft along with ammunition, pilot training and logistic packages.